Since 1999 - Unofficial Beretta Web Site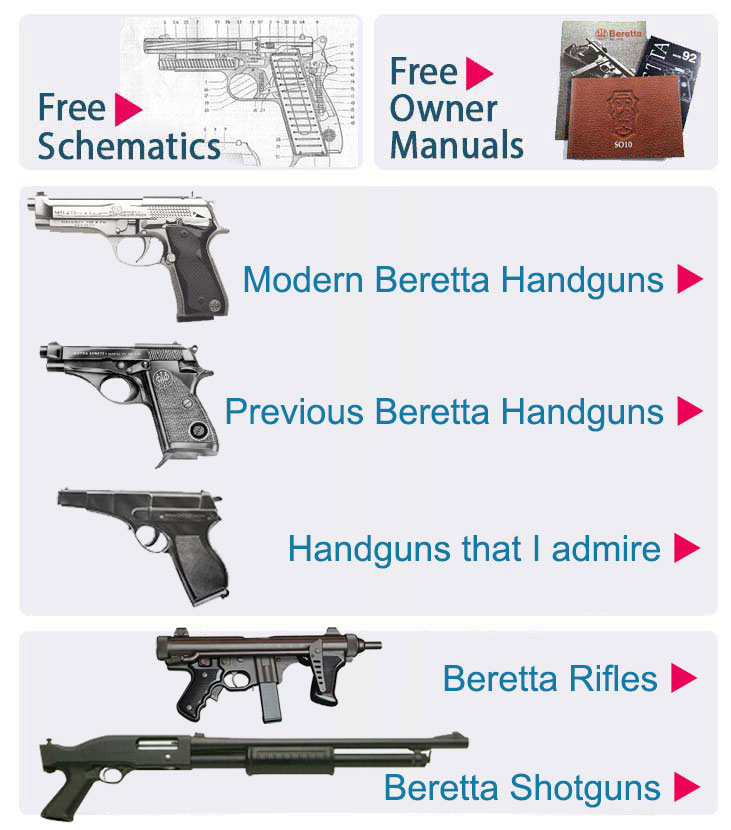 This site is projected for 1024x768 resoluction - Copyright by Ugo Muffolini © All rights reserved. Copying of this material is prohibited.
Molte immagini sono riproduzioni ricavate da cataloghi / documenti della Ditta Fabbrica d'Armi PIetro Beretta SpA che nè è la legittima proprietaria. BerettaWeb non è responsabile dei siti correlati e dei loro contenuti. Questo sito utilizza cookie di Google per erogare i propri servizi e per analizzare il traffico. Il tuo indirizzo IP e il tuo user agent sono condivisi con Google, unitamente alle metriche sulle prestazioni e sulla sicurezza, per garantire la qualità del servizio, generare statistiche di utilizzo e rilevare e contrastare eventuali abusi. Duplications, reproduction, downloading, storage, publications or diffusion of the material retrieved from this site, in all forms, by media and technologies now existing or developed in the future, are forbidden, failing expressly advice to the contrary. This website stores cookies on your computer. These Google Analytics cookies are used to collect information about how you interact with our website and allow us to remember you. We use this information only for analytics and metrics about our visitors.